I'm the Artistic Associate at Hull Truck Theatre as part of the Change Makers Programme. A programme that acknowledges and encourages Leadership from as wide a range of talent in the U.K. as possible.
---
Supporting the work of Akeim Toussaint Buck.
Windows Of Displacement
Currently on tour.
---
Directed "Wondr" by Poppy Burton- Morgan
for Metta Theatre at the Edinburgh Fringe Festival 2017.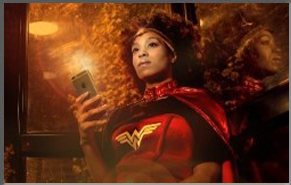 ---
"Just An Ordinary Lawyer" by Tayo Aluko 2016/17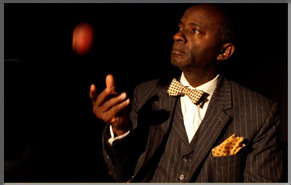 www.tayoalukoandfriends.com/jaol/
Reviews for Just An Ordinary Lawyer
www.tayoalukoandfriends.com/jaol/reviews
"A fascinating show" (4 stars)
"Another triumph … that thrills and touches" (5 Stars)
---
"Lady Of Situations" 2016 by Vanitas Arts Shirley Harris & Seni Seneivartne
---
"Wakefield Mysteries" By Nick Lane 2016 Theatre Royal Wakefield/Wakefield Cathedral
---
HD100 Chol Theatre 2016.
---
Continent Chop Chop by Virtual Migrants 2015
---
As part of the Huddersfield Literature Festival 2015
An evening of celebration of Dr Maya Angelou life and works
With thanks to all who attended.

Anita Franklin, Michelle Scally Clarke,
Kadija George, Desiree Reynolds, Seni Seneviratne,
Amanda Huxtable, Khadijah Ibrahiim, Ebony Greaves.
Hidden Gems
Productions
Alongside Sheffield based Writer Marcia Layne, Amanda is the Co- Artistic Director of Hidden Gems Productions a Theatre Company Black, British and Bold. Their touring productions Credits include; Hidden Gems tours 2010 -2016 ; Bag Lady, Somebody's Son, Lost & Found, The Yellow Doctress, by Marcia Layne.
Amanda continues to Direct independently primarily with New Writing. She enjoys supporting and learning from emerging Theatre Artists as well as working with fellow established Theatre workers and Venues.
From 2010 Amanda developed her Community Arts practice by creating and developing a new company rooted in heritage called Tabonuco.

The name Tabonuco is taken from a tree that grows in the Caribbean and gathers its strength by growing together. It is a collaborative company that works with fellow artists on unique projects within communities.

To date Tabonuco has produced the following work.

A Fair Trade project called Fair Enough? Which explores the link between Fair Trade and Black history.
Amanda was a member of the Sound System Cultural project team as researcher, oral historian and presenter working with African Caribbean elders first and second generation. This project was led by Mandeep Samra of Lets Go Yorkshire.
A short film called Run Jamaica Run which both celebrates and challenges the Jamaican diaspora at the time of the 50th Year of Jamaican Independence.
Training and
Community interests
Documentary film making 2012 - Kirklees Filmmakers.
The Tools Of Directing 2014 - Directors Guild Great Britain and BECTU
( Broadcasting, Entertinment, Cinematograph and Theatre Union).
Serves as a member of the Kirklees Black History Steering team.
Elected Chair of Governors at Birkby Junior School in Kirklees.
© Amanda Huxtable 2019